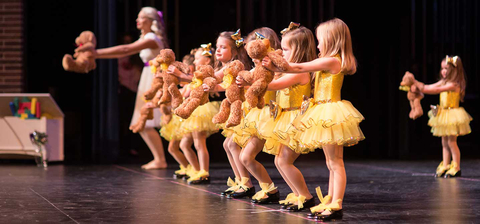 2020 Annual Recital
Annual Recital
April 25, 2020
1:30 & 5:00 shows
This year's annual dance recital is at Lincoln East High School, Saturday April 25. Two shows, 1:30 and 5:00, will showcase the talents, skills and passions of our wonderful dancers.
Lights, Camera, Action!
Please refer to your recital packet for logistics related to tickets, attire, hair styles and rehearsals.
Tickets
Tickets will available for purchase, beginning April 6 at 5:00 A.M. from Tututix.