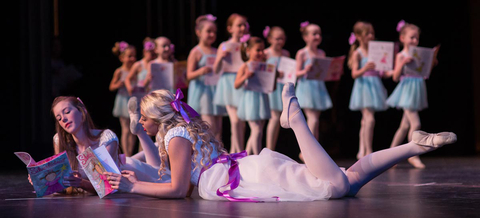 Calendar of Events
Each spring, we hold our annual dance recital. It's the grand finale. It's a weekend of fun, excitement and great dance. It's your child's opportunity to perform and share their passion through the steps, turns and choreography they've learned and lived during the year.
Annual Recital
May 18 2024
1:30 and 5:00 shows
'23-'24 Dance Season
The dance season begins September 4, 2023 and continues through the annual recital in May.
2024 Studio Open Houses

At the Studio

Session Dates

Session 1

Sep. 4, 2023

Session 2

Oct. 1, 2023

Session 3

Nov. 5, 2023

Session 4

Dec. 10, 2023

Session 5

Jan. 21, 2024

Session 6

Feb. 18, 2024

Session 7

Mar. 24, 2024

Session 8

Apr. 21, 2024

Vacation Dates

Fall Break

Oct. 16 - 21

Thanksgiving Break

Nov. 19 - Nov. 25

Winter Break

Dec. 24, 2023 - Jan. 6, 2024

Spring Break

March 10 - March 16

Easter

March 31